Graceful Living i media
Artikel i Tara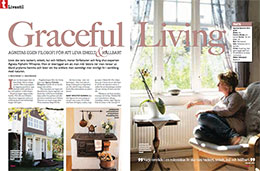 Livet ska vara vackert, enkelt, kul och hållbart, menar författaren och feng shui-experten Agneta Nyholm Winqvist. Hon är övertygad om att man mår bättre när man rensar ut bland prylarna hemma och lever ett lite enklare men samtidigt mer sinnligt liv i samklang med naturen.
ARTIKEL I engelska ikea family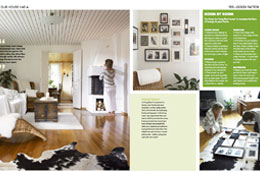 Can Feng Shui change your life? Author and teacher Agneta Nyholm thinks so. Take a tour of the Swedish home she shares
with her family and find out her secrets…
ARTIKEL I tidningen free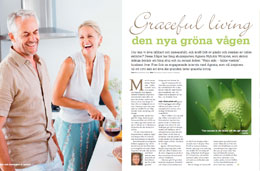 Hur kan vi leva hållbart och ansvarsfullt, och ändå fyllt av glädje och besjälat av tidlös skönhet? Dessa frågor har feng shuiexperten Agneta Nyholm Winqvist, som skrivit många böcker om feng shui och nu senast boken "Wabi sabi – tidlös visdom", funderat över. Free fick en engagerande intervju med Agneta, som vill inspirera till ett nytt sätt att leva där grunden heter graceful living.